Group Facilitation and Public Speaking
Justice-focused public speaking should provide an entry point for empathy through personal storytelling, while still being informative and highly engaging.
My approach to group facilitation and public-speaking is two-fold: I ground discussions in my own story to give audience members a personal connection to the issues at hand, while layering in proven tools, resources, and messaging approaches from my professional experience in trans justice organizing.
One without the other can be ineffective at impacting change: without storytelling, talking about the issues trans community faces and how cis folks can support us feels too abstract to really engage listeners and make them want to change. Without layering in tested tools and messaging, it's difficult for listeners to move forward and practically apply my recommendations into their own personal and professional lives.
My approach also focuses heavily on how shame holds us back from being effective allies, and teaches tools and ideas for how to let go of shame and simply focus on showing up as our best selves each and every day.
Topics include but are not limited to:
Trans 101: Language and Key Concepts
Allyship vs Accompliceship: On Showing up with Action for Transgender Colleagues (or community members)
The Shame Problem: Honing in On Effective Internal Motivators
Generative Conflict, Brave Spaces, and the Path to Growth
Transgender at Work: What's your role in the movement?
Discussion Group: Brave Space: A Container for Sticky, Tricky Questions with Uncertain Answers
Keynote: Silence is Complicity: On Surviving Anti-Trans Residential Treatment
HR Track: Trans Your Policy: On Making Trans Employees Feel Safe, Seen, and Supported
Fostering a Trans-Inclusive Therapeutic Environment: A Client Perspective
My 2020 Gender Education and Demystification Symposium (GEMS) Keynote, Fostering a Trans-Inclusive Therapeutic Environment: A Client Perspective, was my first major attempt to weave this approach into my work. My experience as a client in a residential treatment center left me feeling angry and hurt, but I did not lead with this emotion.I used my time instead to hold a mirror up to therapists in the troubled teen industry—not with the intention of shaming them, but rather to motivate them to do better. I grounded the session in sharing about my childhood, and the hardships I endured as a teenager in one of their programs as an entrypoint for empathy. Then, I closed with ways therapists could have made me feel safer—and ways that therapists currently working with trans clients can do so now.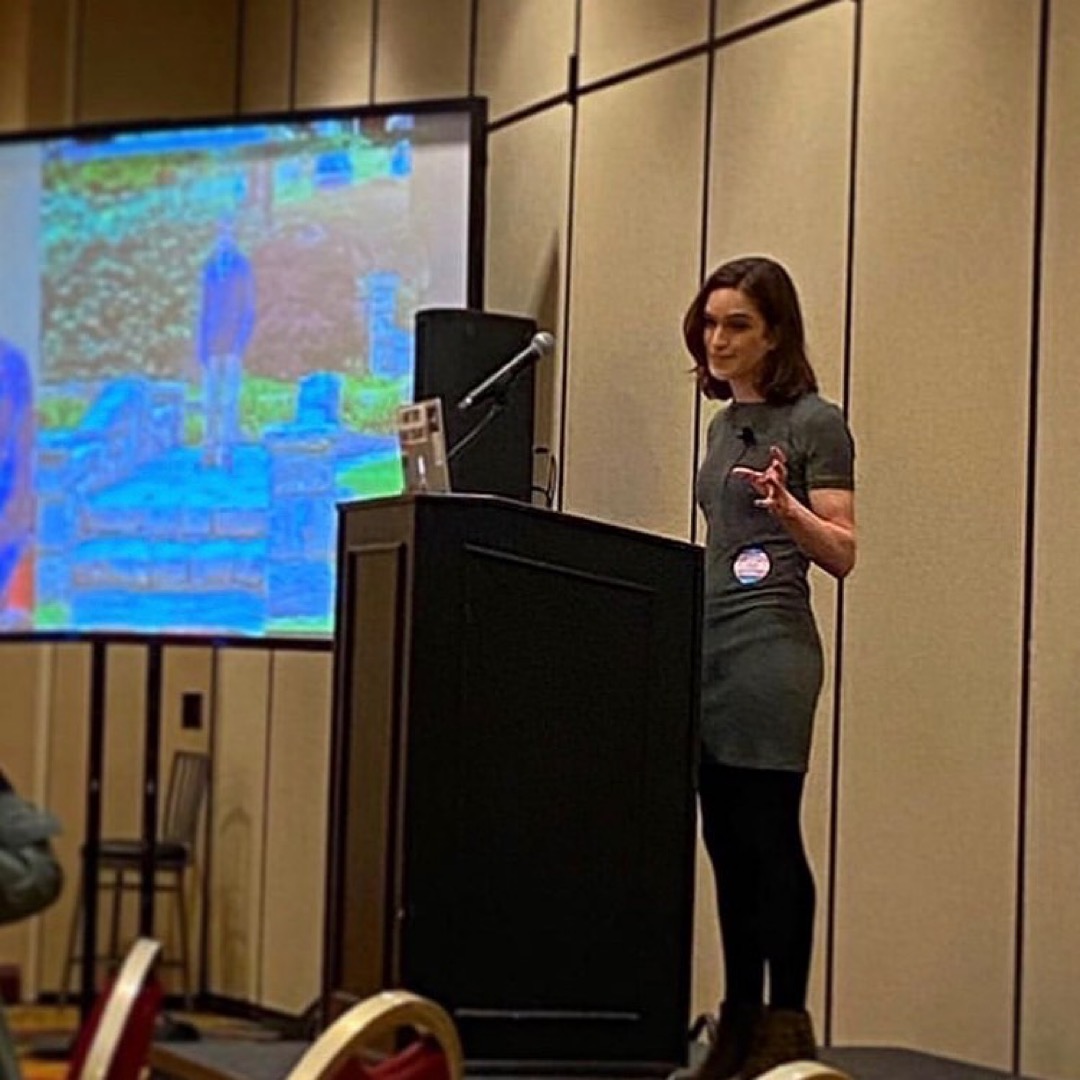 "Listening to Arielle tell their story was absolutely engaging and captivating! I was particularly impressed by the manner in which they were able to articulate their anger and frustration about being in past situations and settings where they were not permitted to express their authentic self all while demonstrating a level of understanding that people can do and be better that was truly inspirational! I, myself, was certainly motivated by their story, not just ideologically but, more importantly, in actionable ways."
—Judi Jacques, Founding Board Member at GEMS Conference
Transgender at Work: What's Your Role in the Movement?



My unique approach is also evident in my workplace training "Transgender at Work: What's Your Role in the Movement?"
Prior to our session, all attendees are provided with an ancillary packet of goals, expectations, and terminology that may be unfamiliar. This helps attendees prepare for our session and increases accessibility.
In this hour-long session, I begin with by asking a simple question: "Recall a specific time when your allyship was motivated by shame or guilt. How do you wish you'd responded differently?" I've found that leading with this encourages attendees to enter the space with curiosity, rather than lead with shame or guilt. It also helps attendees to connect to the material on a deeper level, which leads to greater engagement and motivation to shift personal habits and systems at work.
I then segue into storytelling, sharing about my personal experiences in the workplace as a transgender person: both what has gone well, and areas where I feel the workforce must improve. Personal storytelling, as always, forges the first threads of empathy between speaker and listener.
In the latter half, attendees learn about the "Anatomy of an Ally": a set of internal and external areas of growth necessary to support trans community members, which are tailored to an organization's specific needs.
I close with a simple request: Make a commitment to yourself, today and moving forward, about how you will better show up for the trans folks in your life.
"On July 21st, 2022, Arielle was a part of Cold Spring Harbor Laboratory's new speaker series, frameSHIFT, in which social and cultural sides of working at an academic research institute are examined. They presented on how individual changemakers and allies play a crucial role in fighting for a future where transgender people are not just included, but also centered, prioritized, and wholly respected in the workforce. Arielle also facilitated a discussion with the group and answered any questions that individuals had."
—Katie Raftery, Vice President of Human Resources at Cold Spring Harbor Laboratory
"Arielle provided an informative workshop for our team on the topic of 'Showing Up for Trans Employees.' They provided deep insights into the issues facing transgender individuals in the workplace and practical strategies to create a more inclusive and welcoming workplace culture. Our team left feeling more empathetic, empowered, and engaged on the topic."
—Beverly

Neubauer, Senior HR Business Partner, Allen Institute