Our Mission
Trans and Caffeinated is rooted in a singular dream – to aid our culture's growth by fostering collective education, encouraging open discussion, and most importantly nurturing and inspiring new generations of my transgender siblings. Here's to a transer future.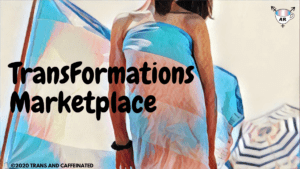 The TransFormations Marketplace highlights the work of trans and gender non-conforming artists, celebrating their incredible ability to transform our culture.
Read More

→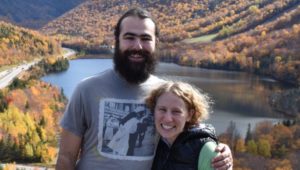 What has inspired me to work towards being more accepting and understanding of my own identity is the belief that I can only benefit society by being true to who I am.
Read More

→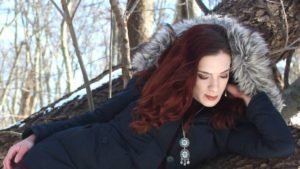 I will never be a cisgender woman, and that's okay. My womanhood is no less valid than any cisgender woman's just because I'm trans. My lack of a uterus or vagina, my facial hair growth, my Y chromosome - none of these make me any less woman. Some women have penises, and frankly, it's time that people get over it.
Read More

→
The Journey
When my sister and I were growing up, my mom kept a journal where she documented all the cute things we said. Among the many many MANY other memories my mom collected, one in particular stuck with me — when I was four years old, I looked at her and boldly asserted, "Mom, when I grow up, I want to be a girl. Because I want to be a mommy, not a daddy."
Even though I didn't have the words to describe it until I was a teenager, I knew that I was a girl from a very young age. It was not something I could really explain — rather, it was something that I simply felt within me, like a spark demanding to be fanned into flames. 
When I was twenty years old, I finally felt empowered to come out as transgender — and my goodness, how my world has exploded since then. As I grew more confident in myself and the validity of my identity, I grew more comfortable sharing my story with those around me. And when I saw the way that others responded to my vulnerability — well, I fanned those flames into a blazing inferno.
My deepest desire is that every transgender person gets to relish in the power that manifests when we are able to authentically and unapologetically live our truths. At least for me, there is nothing quite like it.
To a transer future, 
Arielle Rebekah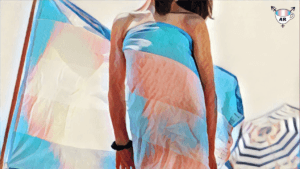 Attention! Calling all powerful, inspiring, badass TGNC artists! I am beyond stoked to announce my plan to launch the TransFormations Marketplace (TFM) right here on Trans and Caffeinated!
Read More

→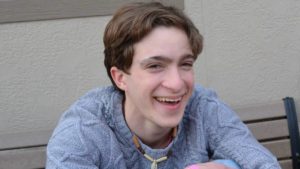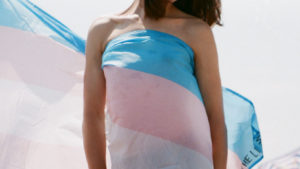 TransFormations Marketplace
TransFormations Marketplace was born out of the realization that there are a million equally impactful ways to highlight transgender visibility. Though my preferred medium is written word, I recognize that this is far from true of every creator.