About
Trans & Caffeinated is a communications consulting company offering services aimed toward the liberation of all transgender people, including:
Podcasting and Audio Storytelling
Research and Data Collection
Narrative Strategy
Project Management
Event Planning
Group Facilitation
Public Speaking
Workplace Training and Education
& more.
Vision Statement

I know our path to collective liberation involves many people playing many different parts.
♥
I believe our work is most effective when every individual takes the time to learn how to leverage our unique talents and passions to build more sustainable, powerful movements. 
♥
I dream of a world where all people have access to the tools and resources they need to not just survive but truly thrive.
♥
I envision a world free from prisons, policing, and all forms of oppression and violence and believe that world is within our grasp.
♥
I trust that together, we have the power to create it.
Four Pillars
These pillars are the north star that guide my work.
If these principles resonate with you, too, drop a line below.
I. Wealth Redistribution,
through mutual aid and fundraisers, putting money directly into the hands of community leaders and marginalized people who need it.
II. Storytelling & Narrative Change,
the power of empathy and giving trans people agency over how our stories are told.
III. Relinquishing Shame,
and examining how guilt and shame hold us back from being effective allies.
IV. Resources & Education,
empowering trans folks, families, and communities with the tools, resources, and knowledge we need to affect change within and around us.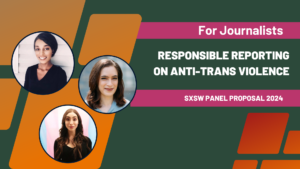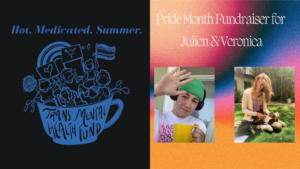 TransFormations Marketplace
TransFormations Marketplace was born out of the realization that there are a million equally impactful ways to highlight transgender visibility. Though my preferred medium is written word, I recognize that this is far from true of every creator.